2020 Scholarships and fellowships recipients
Published on 22 Jan 2021
Congratuations to all recipients of Sentinel North excellence scholarships and fellowships of the Fall 2020 competition! Their highly innovative research projects will be a great contribution to Sentinel North's research program.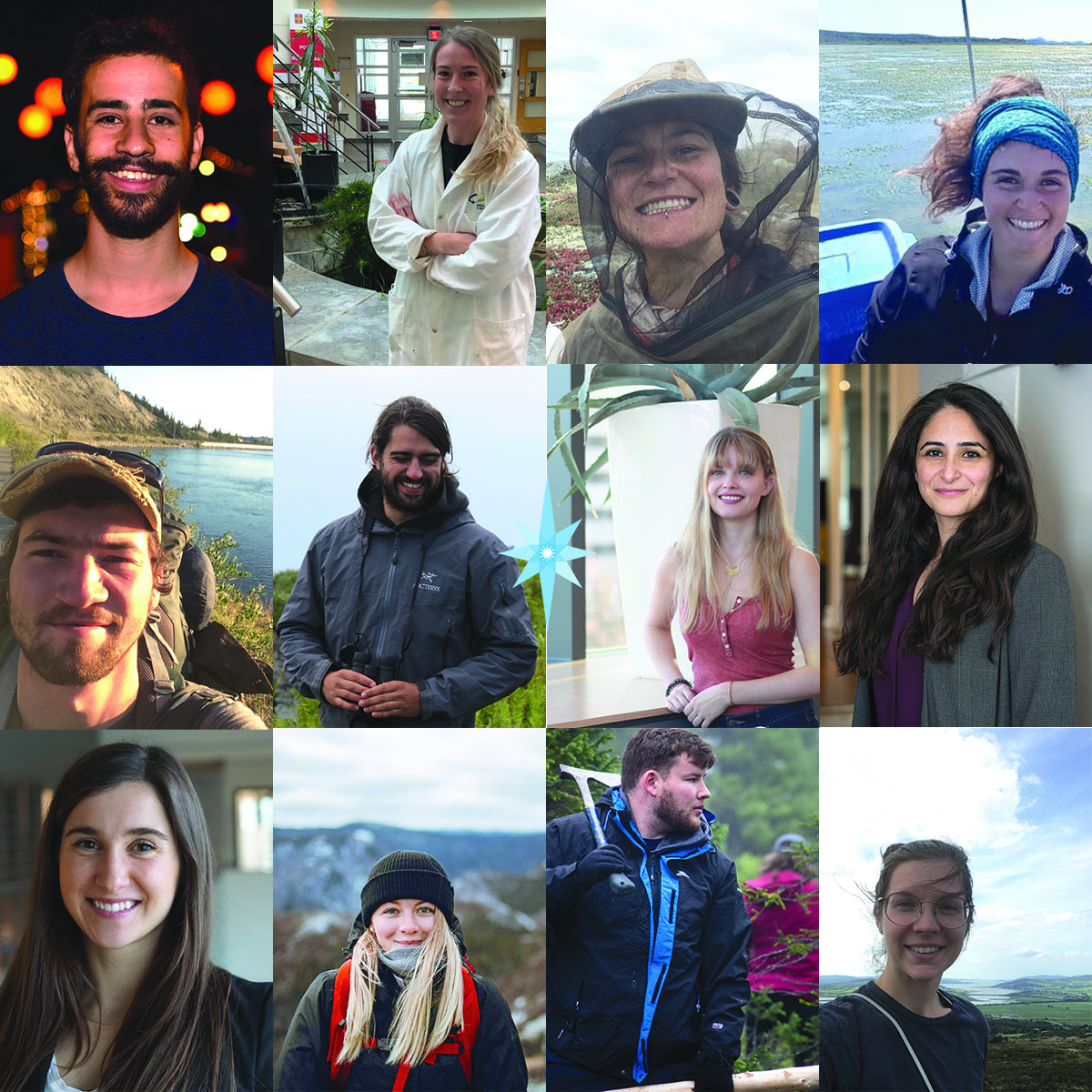 Postdoctoral Fellowships
Amira Aker, The association between per and polyfluoroalkyl substances (PFAS) and metabolic outcomes among Nunavimmiut adults
Direction: Mélanie Lemire, Pierre Ayotte
Janie Allaire, Déterminants de la santé cardiométabolique et des habitudes alimentaires des Inuit du Nunavik en 2017
Direction: Pierre Ayotte, Mélanie Lemire
Alexandra Cassivi, Approvisionnement en eau potable dans les communautés autochtones en région arctique: Suivi et évaluation des risques sanitaires
Direction: Manuel Rodriguez, Stéphanie Guilherme
Paul George, Bioprospecting in the North: identifying novel compounds and sentinel microorganisms in a warming climate
Direction: Jacques Corbeil, Alexander Culley
Marie-Michèle Ouellet-Bernier, Intégration de l'expérience humaine, des mesures instrumentales et des données proxies pour documenter les changements climatiques historiques au Nunavik
Direction: Najat Bhiry, Victoria Slonosky
Ph.D. Scholarships
Florent Déry, Développement d'une approche de prévisions itératives à court terme (PICT) pour modéliser les interactions trophiques (parasite-hôte et consommateur-ressource) en écosystème nordique
Direction: Sandra Hamel, Jean-Pierre Tremblay
Mireille Desrochers-Couture, Effets d'une exposition prénatale et postnatale aux contaminants et nutriments issues d'une alimentation traditionnelle inuite sur le développement cognitif d'enfant d'âge scolaire
Direction: Gina Muckle, Pierre Ayotte
Frédéric Dulude-De Brouin, Influence de la prédation dans la répartition spatiotemporelle des espèces proies d'une communauté de vertébrés arctiques
Direction: Pierre Legagneux, Audrey Durand
Laëtitia Marc, L'engagement environnemental des femmes autochtones du Nord circumpolaire : le cas des femmes inuites et des femmes sámi
Direction: Caroline Hervé, Coppélie Cocq
Master's Scholarships
Karim Bouzid, L'EcoChip 2 : une nouvelle plateforme bioenvironnementale autonome pour mesurer l'impact des changements climatiques dans le Grand-Nord
Direction: Benoît Gosselin, Younès Messaddeq
Marianne Dumas, Une agriculture inuite pour l'accroissement de la sécurité alimentaire au Nunavut
Direction: Martine Dorais, Caroline Hervé
Laura Hjartarson, The role of biological soil crusts and their associated nitrogen fixing ecosystemic function in the restoration of northern disturbances
Direction: Juan Carlos Villarreal Aguilar, Line Rochefort
Julie-Pascale Labrecque-Foy, Processus responsables de l'hétérogénéité de l'augmentation de la productivité des peuplements forestiers et arbustifs à la limite des arbres au Nunavik
Direction: Stéphane Boudreau, Martin Simard
Discover all Sentinel North excellence scholarships and fellowships recipients here.