The Sentinel North Scientific Meeting is the opportunity for the community to gather, exchange and establish new collaborations to improve our understanding of the northern environment and its impact on human beings and their health.
Scientific Meeting 2021
The next Sentinel North Scientific Meeting will take place from November 2-4, 2021.
Join this event to network with your peers from other disciplines, share your work, and contribute to the emergence of innovative ways of doing interdisciplinary research at Université Laval.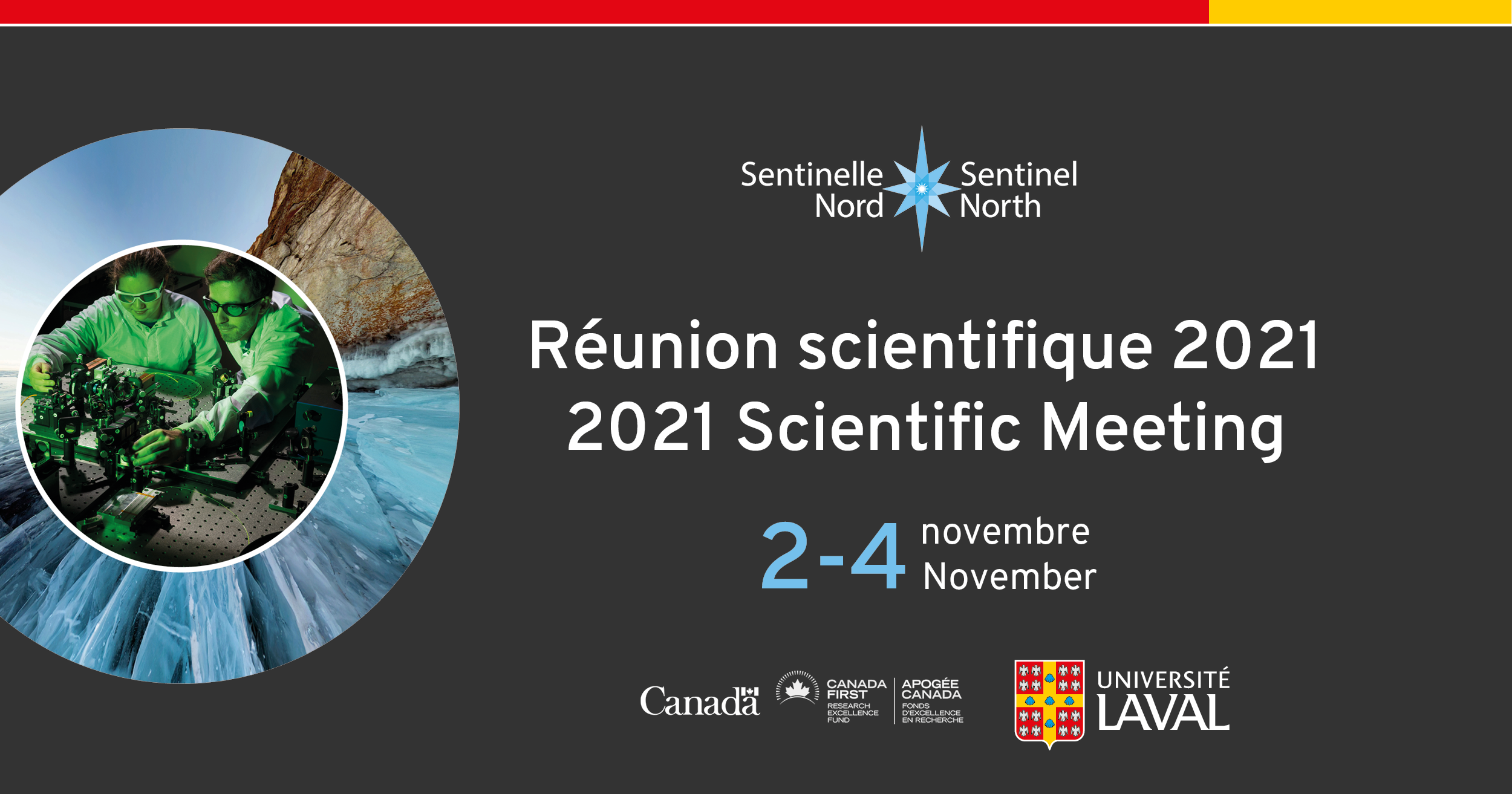 Past editions
We invite you to visit the pages below for full details of previous editions, including conference program and proceedings, speakers, posters, photos and activities.
Scientific Meeting 2019
Aug. 26-28, Lévis Convention Centre
Scientific Meeting 2018
Aug. 27-30, Voltigeurs de Québec Armoury and the Hôtel Château-Laurier
Scientific Meeting 2017
Aug. 29-30, Hôtel Château Laurier