Fall 2021 Training workshops
Published on 10 Sep 2021
This Fall, hone your skills with the new online workshops offered by Sentinel North and its partners. With some of the most qualified speakers in their field, these workshops are open to everyone (students, professionals, teachers). Unless noted otherwise, all workshops will be in French.
September 21
L'affiche scientifique : maximiser l'impact de sa présentation
This practical and interactive training aims to equip young researchers in their efforts to prepare a scientific poster, allowing them to engage in a dialogue with peers from all disciplines, and thus get the most out of their experience. Learn more
October 14-15
La gestion de projet dans un contexte de recherche et d'innovation
This intensive course aims to introduce participants to the basic concepts and tools of project management in a research and innovation context, enabling them to leverage the full potential of their capacities and those of their partners. Learn more
November 25
Atelier sur la collaboration interdisciplinaire
Organized in collaboration with Chantiers d'avenir, this participatory workshop will be an opportunity to develop a better understanding of the role of communication in interdisciplinary teams, to identify related challenges and good practices, and to be inspired to develop interdisciplinary communication skills. Learn more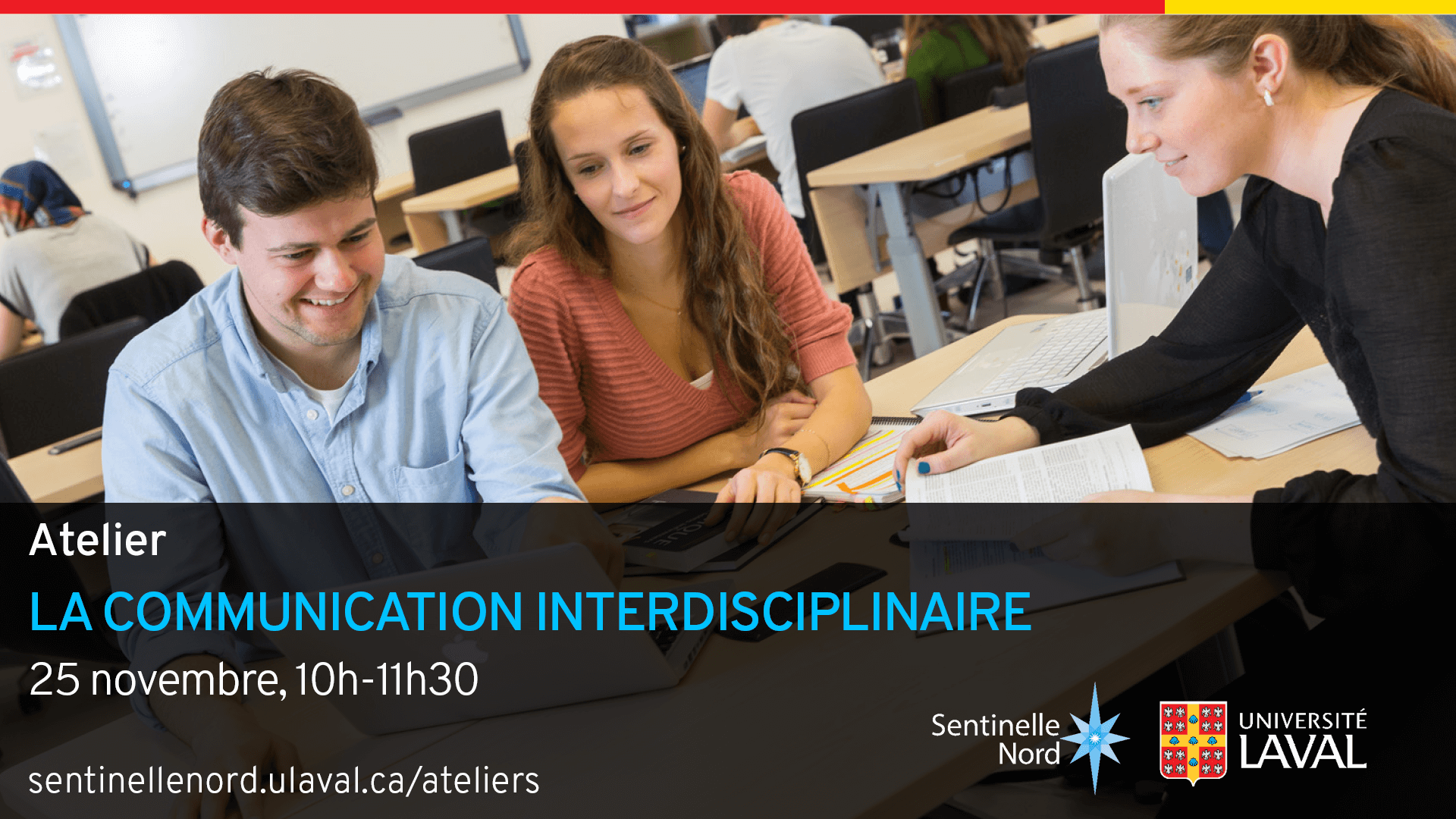 Winter 2022
Design ta science!
In collaboration with l'École de design de l'Université Laval, Sentinel North invites its scientific community to participate in a creative approach to visualizing research project information. Learn more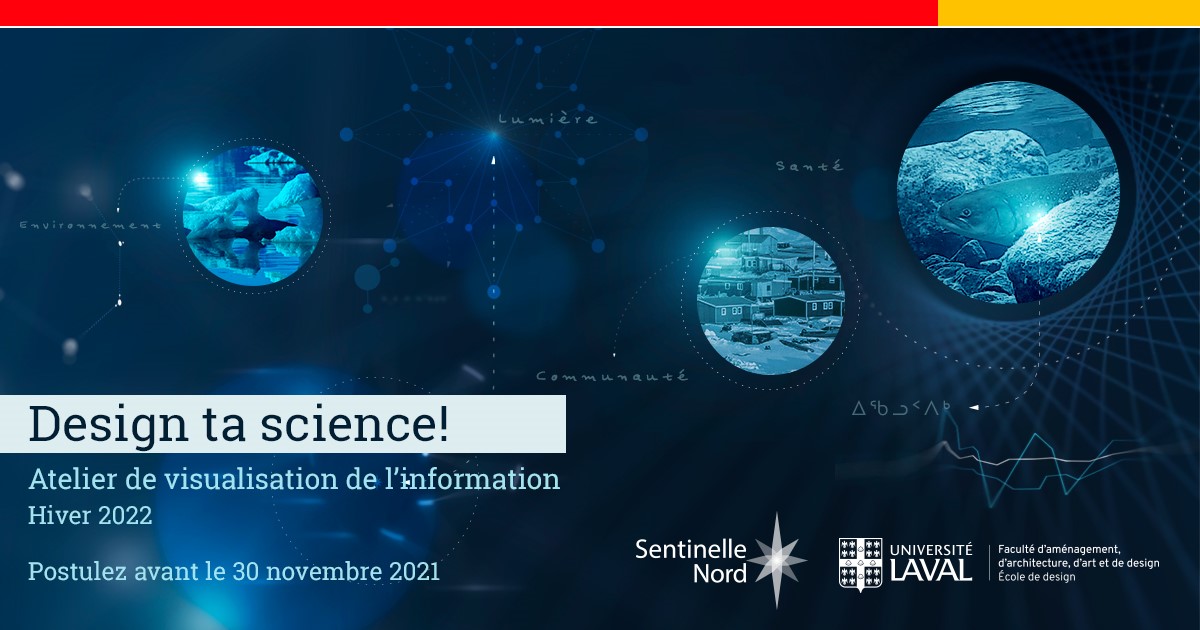 Other opportunities for students
Excellence Scholarships and Postdoctoral Fellowships
Be part of the new generation of scientists for the North! Sentinel North announces its excellence scholarships (MSc and PhD) and postdoctoral fellowships competition, from September 1 to October 13, 2021. Learn more
International Mobility Grants
Several international mobility support programs are currently available. Develop new skills and abilities in line with Sentinel North's research program, and build an international network of contacts by taking advantage of exceptional research opportunities. Discover Sentinel North's Mobility Grants
Author Fund
Sentinel North supports its community with an Author Fund, which helps its students cover article processing charges. The next deadline to apply to the fund is November 1st. Learn more about the Author Fund
Research opportunities
Projects, chairs and joint international research units funded by Sentinel North can provide opportunities for master, doctoral and postdoctoral students to pursue their research projects in a dynamic and innovative interdisciplinary setting. Browse all research opportunities
Sentinel North Student Association
The Sentinel North Student Association will be holding its Annual General Meeting on September 28th at noon. This is your opportunity to join the association and enrich the experience of all students involved with Sentinel North.