Launch of 3 new Sentinel North research chairs
Published on 10 May 2018
Université Laval announces the creation of three new Sentinel North Research Chairs, in aquatic environmental geochemistry (Raoul-Marie Couture, Dep. of Chemistry), on neurobiology of stress and resilience (Caroline Ménard, Dep. of Psychiatry and Neuroscience), and on the surveillance of avian influenza viruses in migratory birds in northern Canada (Gary Wong, Dep. of Microbiology and Immunology).
We are pleased to welcome these three outstanding research professors who will enrich not only Sentinel North's transdisciplinary program, but also other major strategic initiatives for Université Laval.
Sentinel North Research Chair in Aquatic Environmental Geochemistry
Among the complex issues facing the changing North, researchers are paying particular attention to the interrelations between different systems that are disrupting the northern landscape and ecosystems. This Chair aims to understand how element cycles are affected by current environmental changes and what impact these changes have on water quality. "will contribute to this endeavour in many ways, including by developing a research lab in Université Laval's Department of Chemistry, which will train chemists with expertise in environmental and water science, as well as provide a deeper understanding of what happens to carbon in these water bodies and will develop new modelling tools to improve understanding of the factors that control water quality." explains Raoul-Marie Couture, professor in the Department of Chemistry at Université Laval's Faculty of Sciences and Engineering and chairholder.
Sentinel North Research Chair in the Neurobiology of Stress and Resilience
Northern populations are exposed to a unique form of stress due to important environmental, cultural and socio-economic changes. This Chair aims to shed light on the biological mechanisms underlying vulnerability or resilience to stress, in part with the help of state-of-the-art photonic technology, in order to develop innovative treatments to treat or even prevent depression and mood disorders. "Biological mechanisms involved in vulnerability and resilience to stress will be evaluated, taking into account the effects of a northern diet on neurovascular and immune health to develop a preventive approach for different populations; and potentially proposing new therapeutic treatments better suited to northern populations given their unique culture, heritage, and environmental conditions.", said Caroline Ménard, assistant professor in the Department of Psychiatry and Neuroscience at Université Laval's Faculty of Medicine and a researcher at the CERVO Brain Research Centre and chairholder
Sentinel North Research Chair on the Surveillance of Avian Influenza Viruses in Migratory Birds in Northern Canada
Highly pathogenic avian influenza (HPAI) viruses of the H5 subtype, which have been detected in poultry and wild birds of Asia and Europe in the past, are a major threat to public health. This Chair aims to carry out surveillance studies on avian influenza viruses (AIV) in the northern regions of Canada (Yukon, Northwest Territories, Nunavut and northern Québec) and investigate the ecology of AIV in wild migratory birds. "Our research program is to develop a pathogen surveillance network in northern Canada, where samples will be collected in the field and processed in the laboratory. While initially focusing on studying influenza prevalence in wild birds, this network can be adapted for the surveillance of various microbes in other animal hosts to give a complete picture of pathogen circulation in northern Canada." explained Gary Wong, assistant professor at the Department of Microbiology and Immunology at Université Laval's Faculty of Medecine and a principal investigator at the CHU de Québec-Université Laval Research Center and chairholder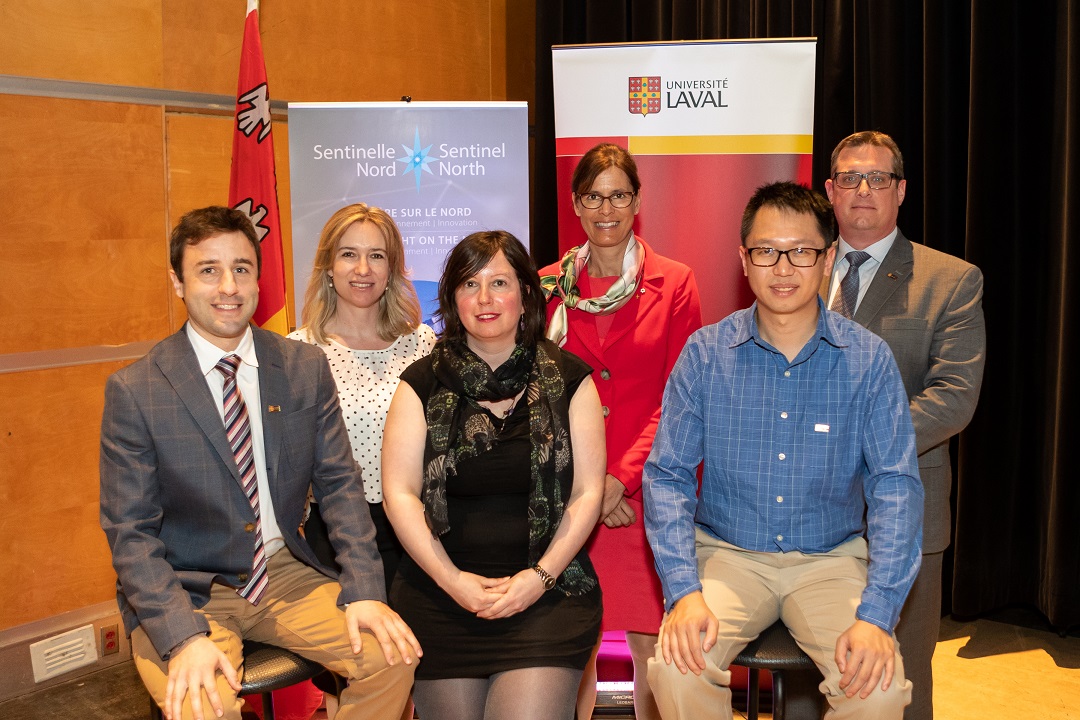 Photo: Jean Rodier